All Products Are Sold Out Currently
Please keep in touch for re-stocks with all new product designs, colorways and cuts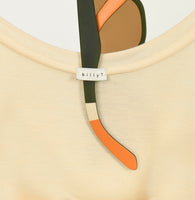 billyT by WIlliam Thomas
billyT by William Thomas is a limited run collection of monochromatic & stylish tees using 100% American Grown Supima Cotton. Every tee Cut + Sewn in New York City by hand.
Each tee includes our "patent pending" billyT woven loop inside the neckline designed to hold sunglasses in place on the daily.
And every purchase helps our mission of raising awareness for mental illness and suicide prevention.
Learn more about The billyT Project below!
The billyT Project
- Limited Run Collections -
+ unparalleled craftmanship
+ monochromatic color palette w/ a minimalistic style
+ designed with passion from pain
+ unparalleled craftmanship
+ monochromatic color palette w/ a minimalistic style
+ designed with passion from pain